How can you ensure good personal hygiene during pregnancy?
Pregnancy often brings with it minor intimate discomfort of the vulva, and the vulvovaginal flora can be disturbed. Therefore, it's important to carefully choose your personal hygiene product in pregnancy. Products not suited to the personal hygiene routine of pregnant women can exacerbate genital discomfort or even promote genital infection.
The personal hygiene recommendations for pregnant women are the same as for all women:
Opt for hygiene products containing soothing ingredients.
Do not wash internally (vaginal douches).
Do not wash more than twice a day.
Avoid intimate deodorants and scented products.
Change your underwear every day.
After emptying your bowels, wipe from front to back and never the other way around.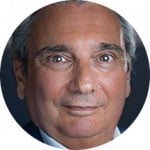 JEAN-MARC BOHBOT
Infectologist/Medical Director, Fournier Institute